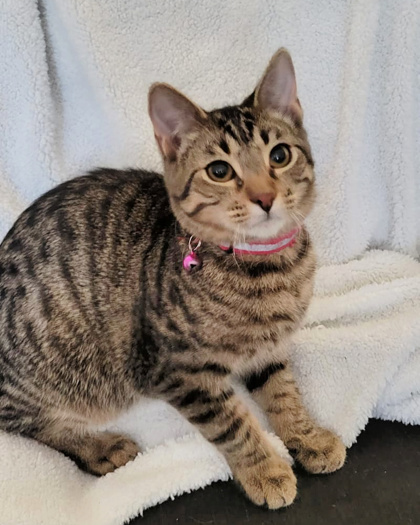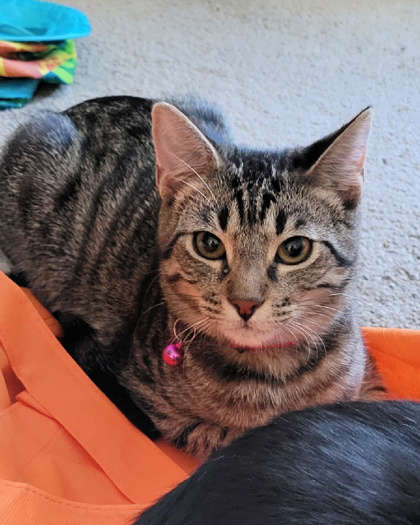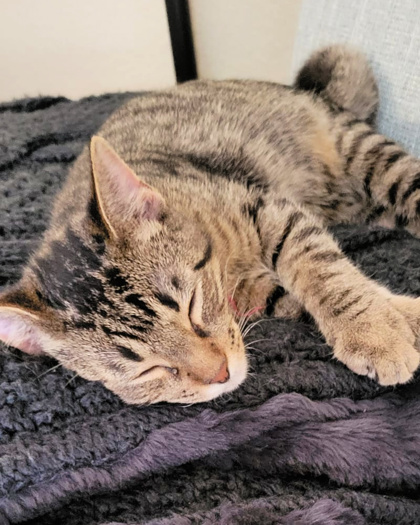 Click on images to enlarge
Telly's my name and playing is my game! Are you looking for a playful tabby who likes to have fun? I'm your guy! I am a 4 month old tabby who gets along with everyone in my foster home, I have several foster feline friends and two foster canine friends. I have been around children as young as a week old and I did fine. I was also good with the two-year-old human. My litter box skills are on point. I love my people and like to get snuggles but what I really like to do is play, whether it be with my siblings, the dogs or just with toys, it doesn't matter to me. Do I sound like the guy for you? If so, please reach out to my friends at habitat4paws.org and let them know you would like to meet me!
Are you interested in adopting me?
**Because we require home visits, we only adopt locally to the Dallas/Fort Worth area. For more on adoption policies, please see the How It Works page of our website, www.habitat4paws.org.