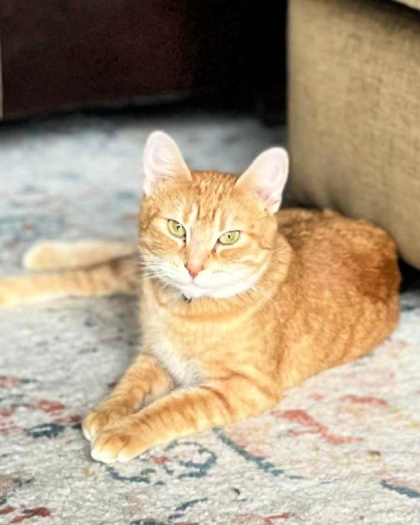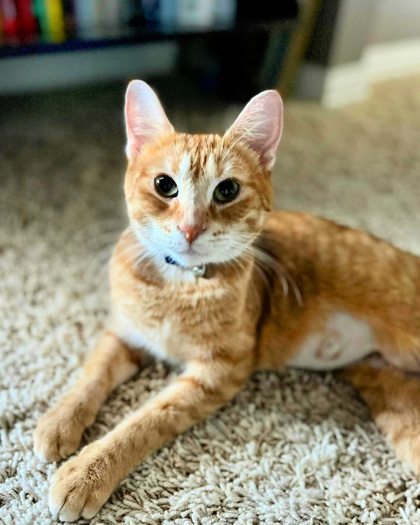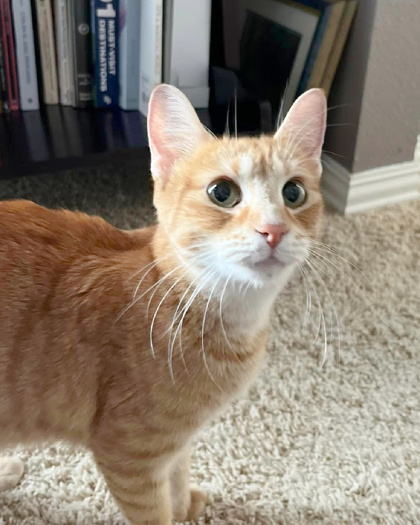 Click on images to enlarge
My name is Cleo. I'm a long legged beauty that recently had some adorable kittens, but they've been weaned and I'm ready for some "me" time. I love people and get along well with just about everyone, young and old. As for four legged siblings, I'm not so sure and would do best being the only object of your affection in a single pet home. I'll greet you with nonstop purrs and love to lounge next to you and hang out. As for my feline duties, my litter box skills are perfect. Would you like to make me part of your family?
Are you interested in adopting me?
**Because we require home visits, we only adopt locally to the Dallas/Fort Worth area. For more on adoption policies, please see the How It Works page of our website, www.habitat4paws.org.