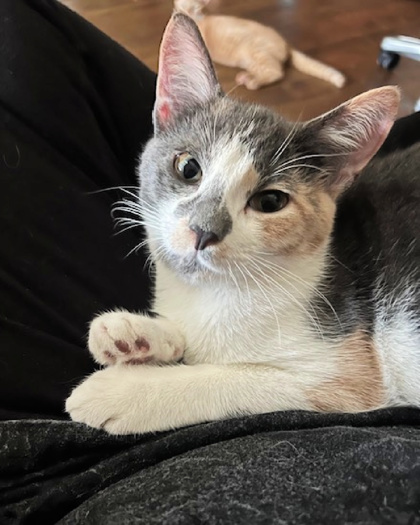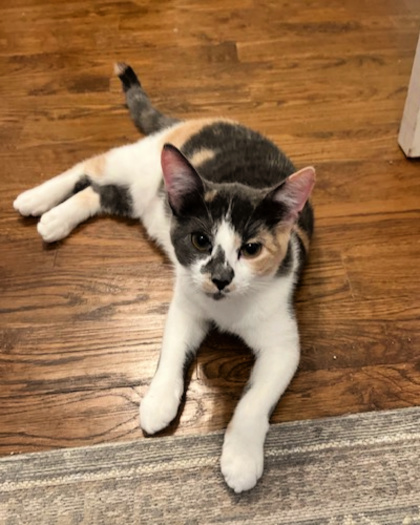 Click on images to enlarge
Aspen is a calico cutie ready to twirl her way into your heart! Aspen's sweetness is so heartwarming that you'll find yourself exclaiming "aww" on repeat. Her gentle nature and warm-hearted personality turn every moment into pure joy. Not to mention, Aspen is the reigning queen of litter box etiquette. Her dedication to cleanliness is nothing short of remarkable, ensuring that your living space remains spotless! Currently, Aspen resides with her foster family, which includes two teenage humans, a fluffy senior dog, and her biological brother, Denver. While Aspen hasn't crossed paths with humans younger than teens, her foster mom is convinced she'd be the purr-fect companion for individuals of all ages. Though her exact birthdate remains a mystery, the vet estimates she made her grand entrance into the world in May of this year. Don't miss the opportunity to make this calico cutie the newest member of your family!
Are you interested in adopting me?
**Because we require home visits, we only adopt locally to the Dallas/Fort Worth area. For more on adoption policies, please see the How It Works page of our website, www.habitat4paws.org.