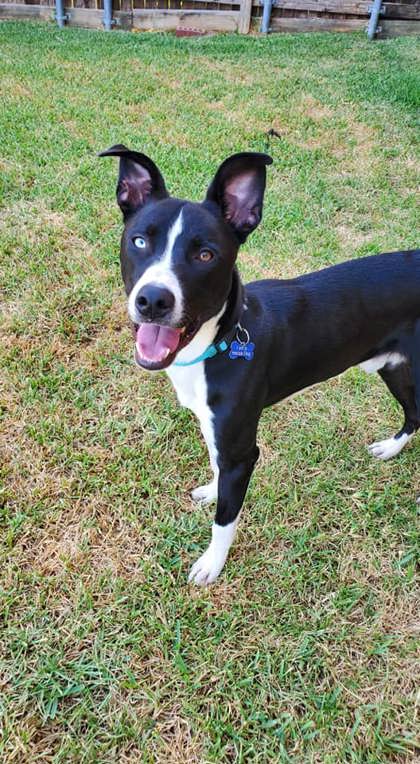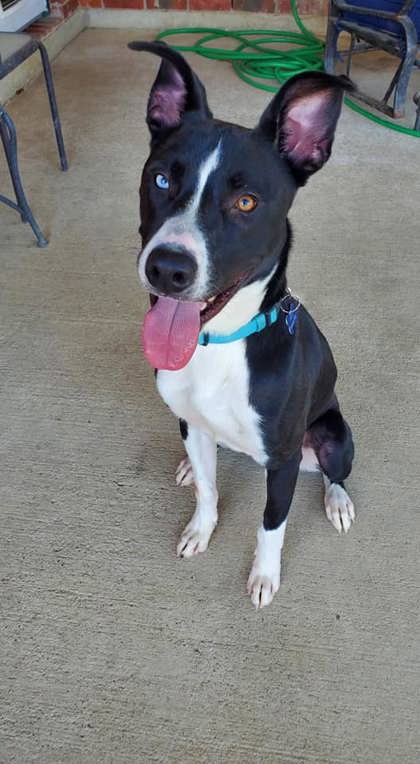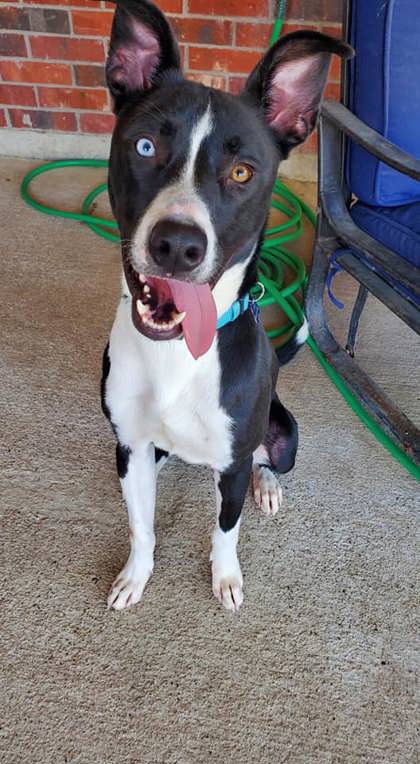 Click on images to enlarge
Hi! My name is Thor! I am a really great dog with one blue and one brown eye. My foster mom tells me that makes me more special. I am about 50-55 pounds. I am tall and lanky. I have been quite behaved in my foster home. I am potty trained and crate trained. I don't chew on things. I love playing with the dogs in the foster home. There are all different sizes of dogs in my foster home. The biggest is 70 pounds and the smallest is 10 pounds. I am great with all of them. I would also be great as an only dog. I am a quiet office partner if you work at home. I love all people and haven't met a stranger. I don't remember if I met a cat or not, though. I love to chew on my bones and chase tennis balls. I will just chill at my foster home until my peeps come forward. Are you my family?
Are you interested in adopting me?
Fill Out an Adoption Form
**Because we require home visits, we only adopt locally to the Dallas/Fort Worth area. For more on adoption policies, please see the How It Works page of our website, www.habitat4paws.org.