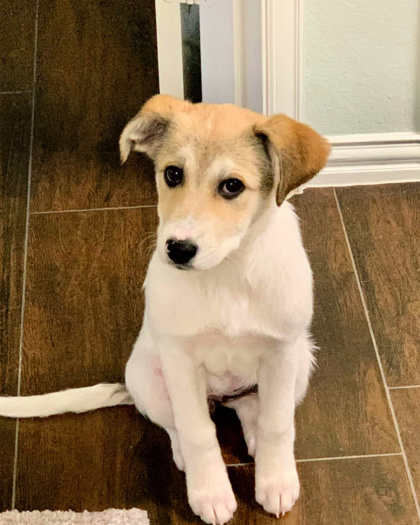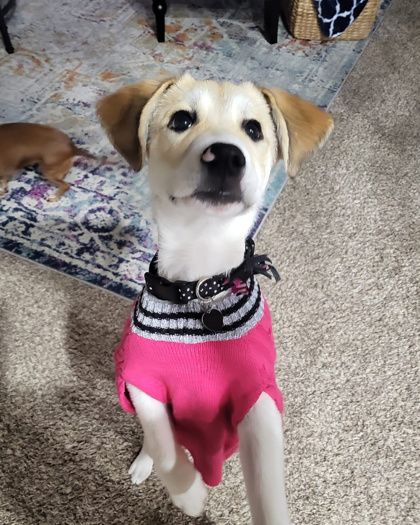 Click on images to enlarge
Aussie, Anatolian Shepherd, Pyrenees, Jack Russell.....no one really knows what I am, but my foster mom says I am a sweet, happy, and cute girl! My vet says I should be around 40-50lbs full grown. My name is Nocona, I am about 6 mos old, and I'm super curious about the world. I love dogs big and small, cats, and people of all ages, especially anyone who will play with me. Toys are the best fun, and outside is great too! I really need another active dog to play with and learn from, because I can be naughty if left to my own devices too long. When i do relax, i like to sleep on the couch near my people or at their feet.My foster mom says I am doing great on my potty training and that I sleep quietly in my crate all night. I don't like to be in my crate if you are home though and I will vocalize my distaste quite loudly so apartment life may not be for me. I have lots of energy and would love to learn more about leash walks or runs, I think i would make an excellent running buddy.Do you think you'd like to play with a girl like me??
Are you interested in adopting me?
Fill Out an Adoption Form
**Because we require home visits, we only adopt locally to the Dallas/Fort Worth area. For more on adoption policies, please see the How It Works page of our website, www.habitat4paws.org.