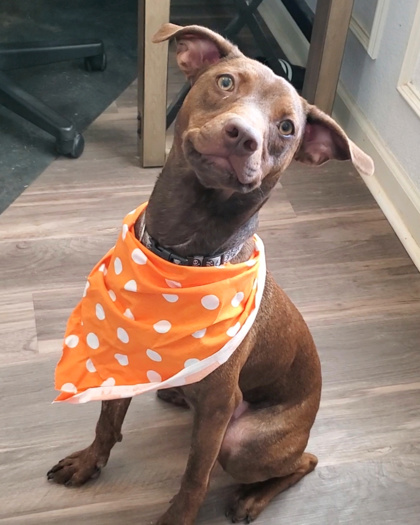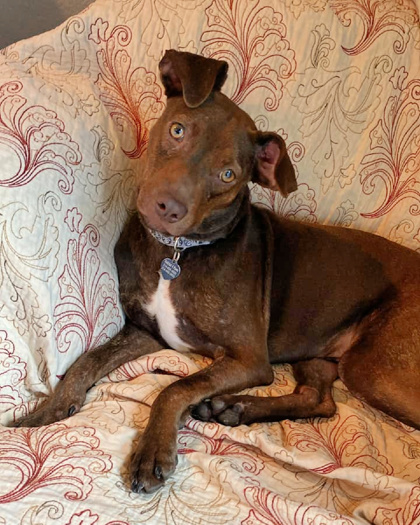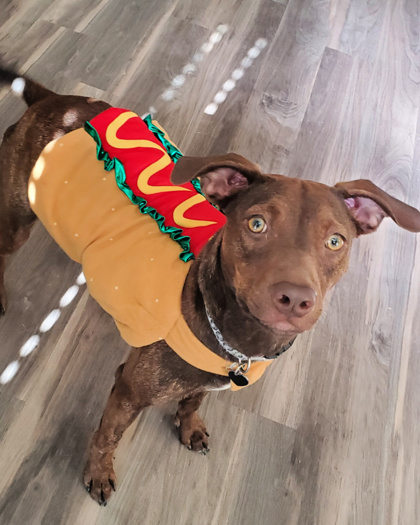 Click on images to enlarge
Mars here.... And I am ready! Ready for a new forever home. Ready for a new best friend. Ready to experience a life with a family. I'm around a year old and 30 pounds. I love my people of all sizes. I have one that is only 9 months old and she is my favorite. If you are looking for a play buddy, then I am your guy. I like to play fetch, tug o war and chase. My foster mom thinks I would do excellent on hikes or runs and I am super smart. I would do best in a home with a yard so I can run and play. I am totally potty trained, know how to use the doggie door and can sit like a champ once I calm down. All I want is to please my person and cuddle on the couch. I get along well with all dogs but tend to better with larger dogs who can match my energy and playfulness level. I am ready for my forever home . . . can it be with you?
Are you interested in adopting me?
Fill Out an Adoption Form
**Because we require home visits, we only adopt locally to the Dallas/Fort Worth area. For more on adoption policies, please see the How It Works page of our website, www.habitat4paws.org.
Terrier, Jack Russell/Mix