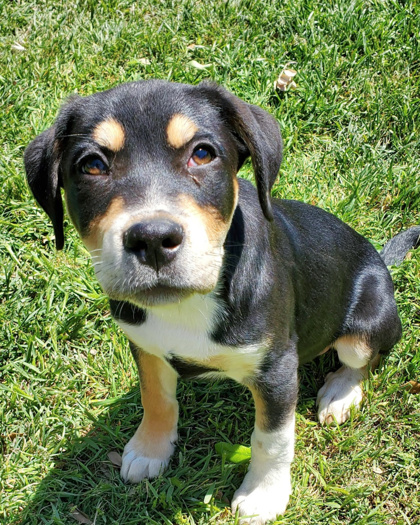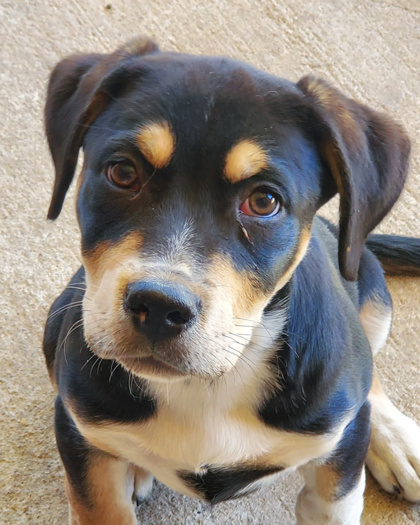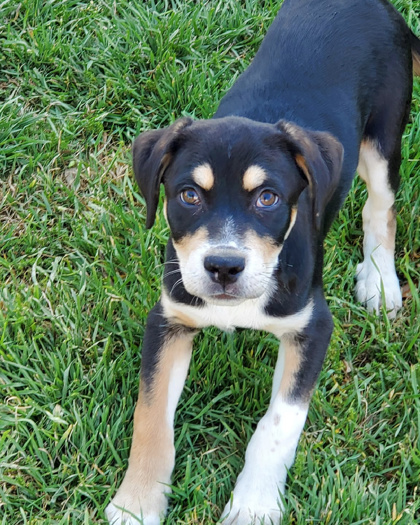 Click on images to enlarge
Hi! My name is Fred! I haven't met you but I know I love you already! I have a brother that looks just like a border collie so therefore I am labeled as a border collie. I think there must be other smooth haired border collies like me out there in the world, but I digress. Anyway, back to my "skills". My foster mom tells me I'm extremely smart. I learned the dog door in about 12 hours without my foster mom showing me how to do it. I taught my brother so we can go in and out and in and out. It is fun! I love everyone I have met and get along well with my doggie siblings. I want to be with you all the time but at night I am quiet in my crate. I'm learning this potty training thing. My foster mom says I am doing a good job for only being 3 months old. I love to cuddle. Are you down with cuddling with me? I can fly up the stairs quickly like I've been doing it my whole life. I am pretty quiet unless I hear you are having fun and I'm locked in my crate. So come meet me and I'll show you I'm a great addition. See you soon!
Are you interested in adopting me?
**Because we require home visits, we only adopt locally to the Dallas/Fort Worth area. For more on adoption policies, please see the How It Works page of our website, www.habitat4paws.org.