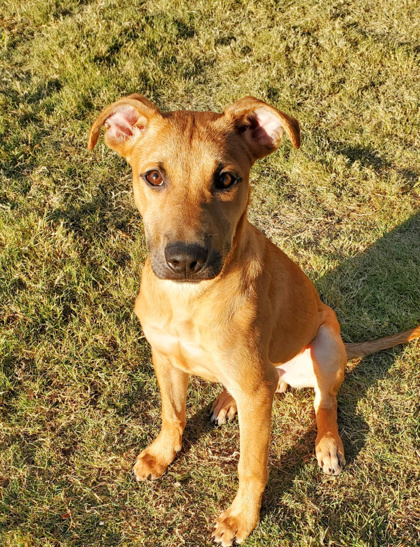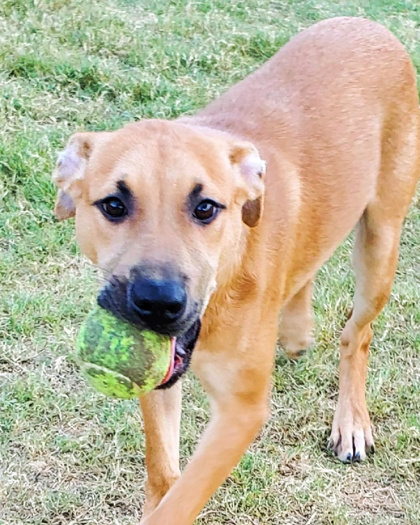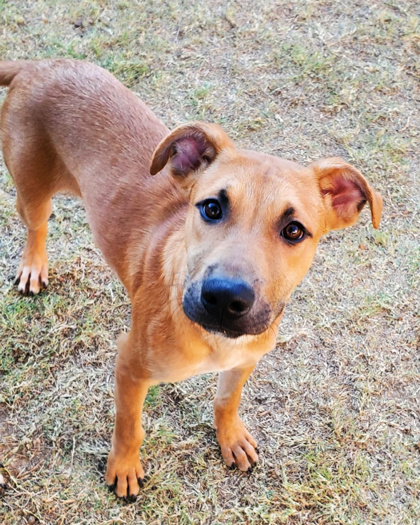 Click on images to enlarge
Hi! I'm Dallas! My personality is as big as the city! I'm about 8 months old and about 30 pounds. Have you heard the expression Heinz 57? Well that is what I am. People said I look like a Black Mouth Cur mox, a Shephard mix and even a Pit mix. But I'm on the smaller size so we really don't know. I am for sure a playful puppy that needs a home. I love people. I love dogs. I'm funny. I love to play fetch. I love to play with dogs. I love to follow my foster mom around. I love doing just about anything. I'm even good in the car. I'm working on potty training and crate training but I'm a smart pup according to my foster mom so that will just take time. I'm ready to be yours. Are you ready for me?
Are you interested in adopting me?
Fill Out an Adoption Form
**Because we require home visits, we only adopt locally to the Dallas/Fort Worth area. For more on adoption policies, please see the How It Works page of our website, www.habitat4paws.org.
Cur, Black-Mouth/Shepherd