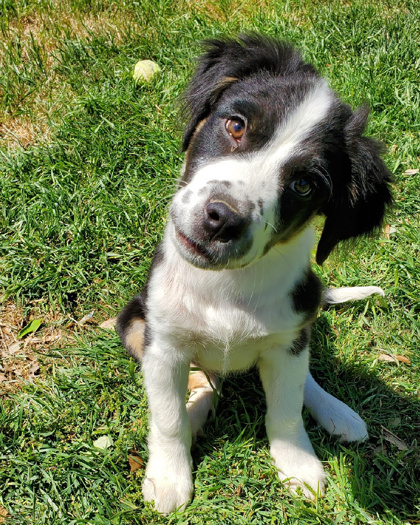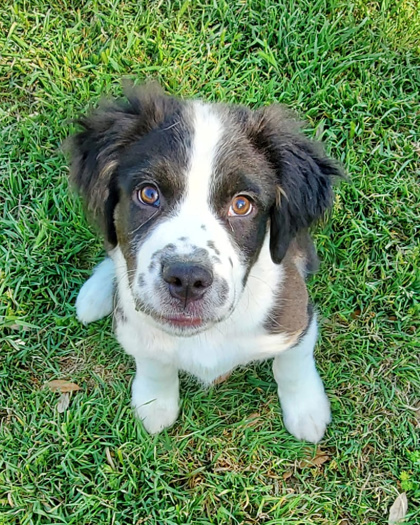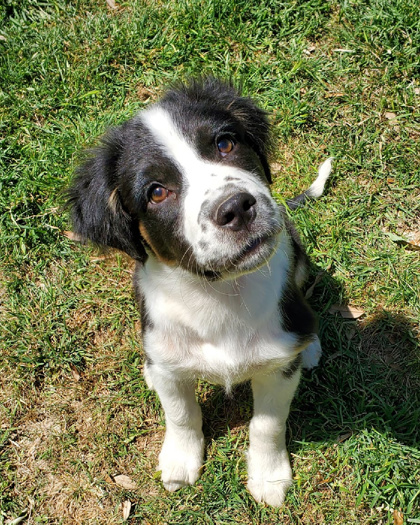 Click on images to enlarge
Hi! My name is Barney! I'm the cutest puppy around! I love everyone but then I grow at my reflection in the mirror at times (because I am a puppy). I love to give kisses and then I'll try to eat your fingers because I, in fact, am a puppy. I'm doing fantastic on potty training and then have a day of accidents (because I am a puppy). I sleep all night in the crate quietly and then in the morning after five seconds I'll telling you how displeased I am about being in the crate (because I'm a puppy). I have lots and lots of toys but found my foster moms shoes (because I am a puppy). I've learned to run up the stairs for the most part... just ignore me when I fall on my face or run into the riser of the step.... because I, my friend, am a puppy. I'm learning multiple different "rules" of the house and the I run smack into the wall, because (are you catching on yet?) I am a puppy.... I'm perfect at being a puppy but my puppy days are gonna turn into adult dog days so I'll grow out of part of this if you give me time... But I'll make you laugh along the way!
Are you interested in adopting me?
**Because we require home visits, we only adopt locally to the Dallas/Fort Worth area. For more on adoption policies, please see the How It Works page of our website, www.habitat4paws.org.