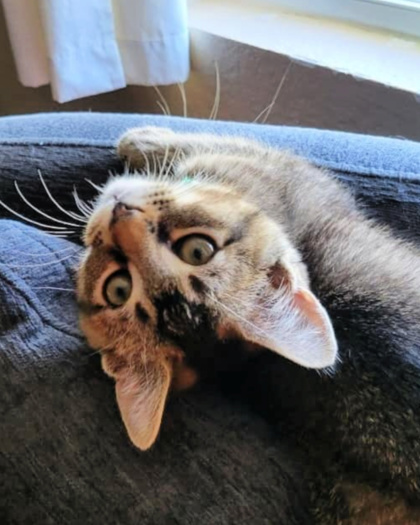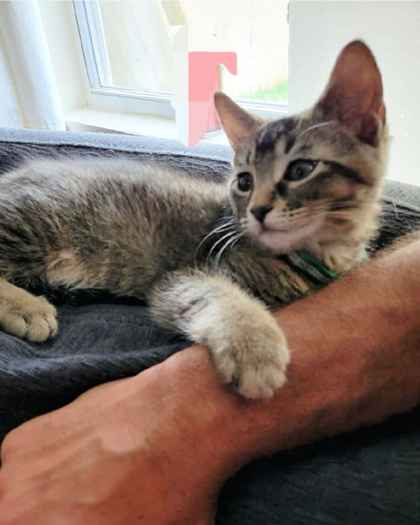 Click on images to enlarge
Hi, I'm Winston. I am a sweet guy who likes lovins on my time. I like to play a lot and when I'm done I will come sit on you lap. I don't particularly like to be picked up but I will let you, but not for too long before I want to go explore some more. I have the softest fur and the most beautiful markings. I am perfectly litter box trained and used to other kitties and the german shephered in my foster home. I would do well in a home with or without another cat as sometimes I can play a little rough with the other kittens in the foster home. Do I sound like a perfect fit for your family? If so, please reach out to my friends at habitat4paws.org and let them know you're interested in meeting me.
Are you interested in adopting me?
Fill Out an Adoption Form
**Because we require home visits, we only adopt locally to the Dallas/Fort Worth area. For more on adoption policies, please see the How It Works page of our website, www.habitat4paws.org.