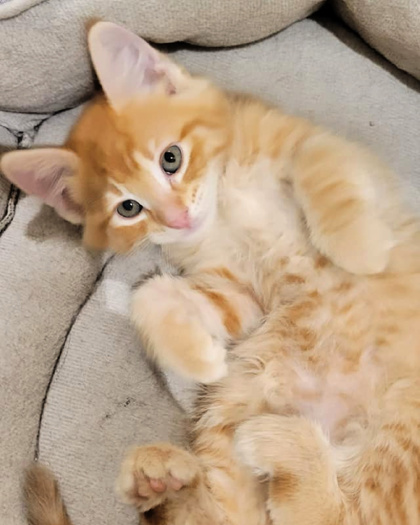 Click on images to enlarge
Are you looking for a super cuddly, fluffy tabby? Then I'm your guy! Hi, my name is Wakko (yes, like the Animaniacs) and I am looking for my purr-ever home. I love to play, whether it be with toys, the other cats/kittens in my foster home or my humans. I also like to cuddle. Basically, I'm down for whatever. There are 4 other kittens (my siblings) and 3 adult cats plus a German Shepherd in my foster home. I get along well with all of them! I have been around kiddos as young as 2 and did wonderful with them as well. Oh, and my litter box skills are on point. Do I sound like the perfect guy to join your family? If so, please reach out to my friends at Habitat4Paws.
Are you interested in adopting me?
**Because we require home visits, we only adopt locally to the Dallas/Fort Worth area. For more on adoption policies, please see the How It Works page of our website, www.habitat4paws.org.