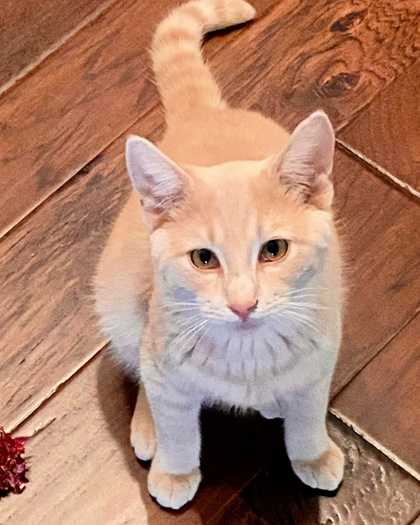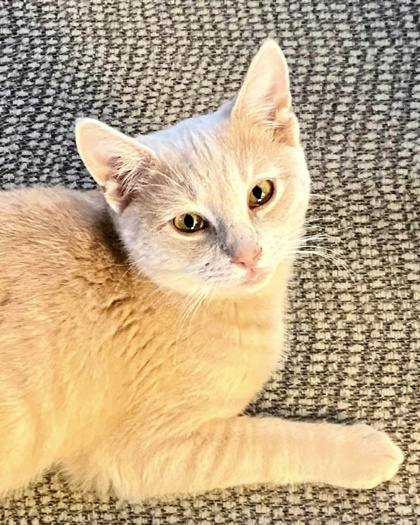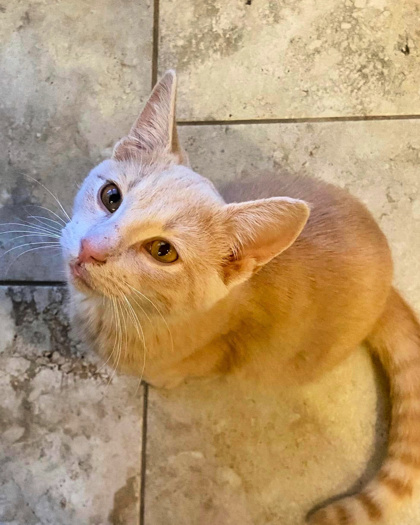 Click on images to enlarge
Howdy! My name is Sandy and it's a pleasure to make your acquaintance. I'm a male, born in March 2022, who lived on the streets before I was rescued to a warm and safe foster home. My foster parents say I am the kitty that checks all the boxes! I warm up pretty quickly in a new environment. I love to play with all the cat toys and I get along great with their two adult male cats. It should be noted that I am a big-time snuggler. I like to be in the lap, in the same room, and sleeping on the bed with these humans, purring up a storm. I use the litter box and scratching post like a champ. My only "fault" (you know we all have our faults) is that I am a food beggar!! I like to sit on the floor near the table and hope you will give me a bite or two of food. Who can deny my precious face! I also love those cat treats. So, that's all about me. I hope you see that I am one awesome kitty boy and that you will fill out an application on me today!
Are you interested in adopting me?
Fill Out an Adoption Form
**Because we require home visits, we only adopt locally to the Dallas/Fort Worth area. For more on adoption policies, please see the How It Works page of our website, www.habitat4paws.org.