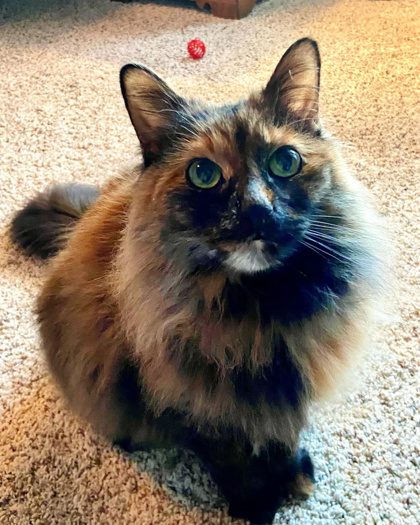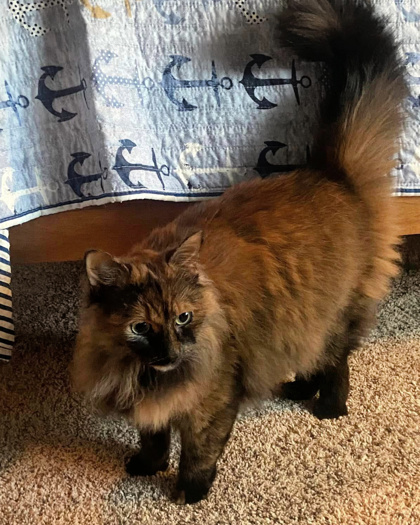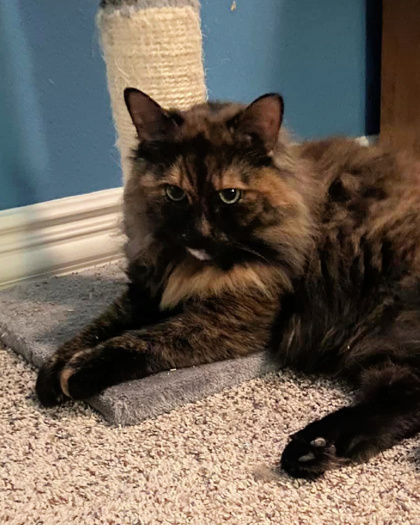 Click on images to enlarge
Bonjour! I am Pumpkin and it's a pleasure to make your acquaintance! I am a gorgeous, long-haired tortoiseshell girl with stunning green eyes. My nickname is Ms. Fluff. My foster mom says my tail is the fluffiest she has ever seen! I cannot get enough pets and brushing! I like the crinkle ball but I really prefer pets and brushing to playing. I need to be the queen of your household with no other animal subjects or small human subjects. I prefer a calm, quiet household. I can take a small bit of time to warm up in a new environment but once I do, I will reward you with meows, rubs, and non-stop purring. I also use the litter box and the scratching post like a good girl. So, that's me and what I am looking for in my forever family. Is that you? Then, snap to it and fill out an application on me today!
Are you interested in adopting me?
**Because we require home visits, we only adopt locally to the Dallas/Fort Worth area. For more on adoption policies, please see the How It Works page of our website, www.habitat4paws.org.