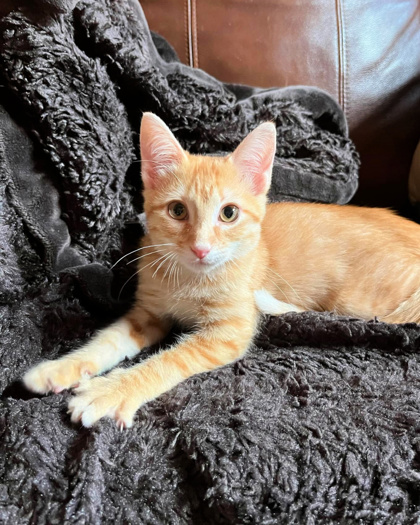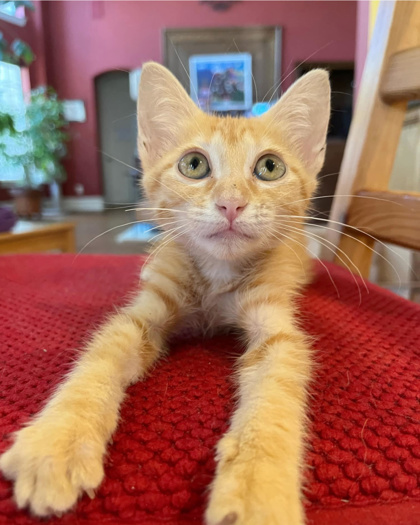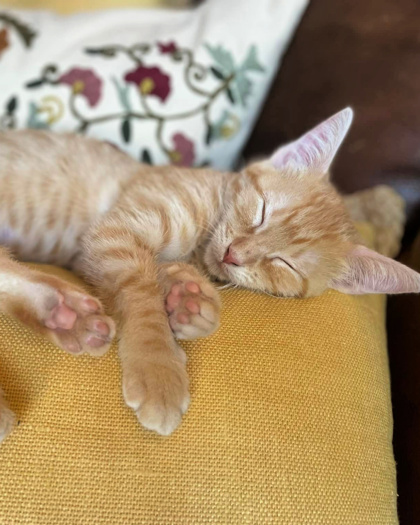 Click on images to enlarge
Howdy, kitty lovers! My name is Mya and I would be the perfect addition to your family. My birthday is in late May 2022, so I'm still a little bitty kitty with all that kitten energy. I will chase anything that moves, including balls, toes, feather wands, wine corks, other cats and laser pointers. It's especially cool if there's a box involved for me to hide in and then launch myself towards the unsuspecting toy. I'm a smart kitty because I've learned to operate the treat dispenser that my foster mom bought. She can tell you all about it!I wrestle with my feline foster brother and sister and then cuddle up with them when I'm tired. I love to cuddle with my humans, too!There's a dog in my foster home who I've learned to tolerate. I could probably be playmates with a dog once I get used to them.I love scratching all over my cat tree and, of course, my litter box manners are perfect.Can I come to your house and see what toys and treats you've got?
Are you interested in adopting me?
Fill Out an Adoption Form
**Because we require home visits, we only adopt locally to the Dallas/Fort Worth area. For more on adoption policies, please see the How It Works page of our website, www.habitat4paws.org.