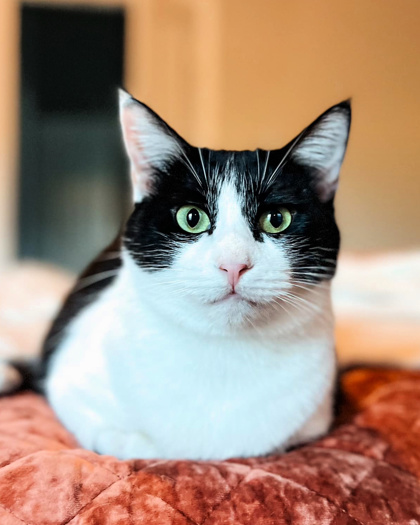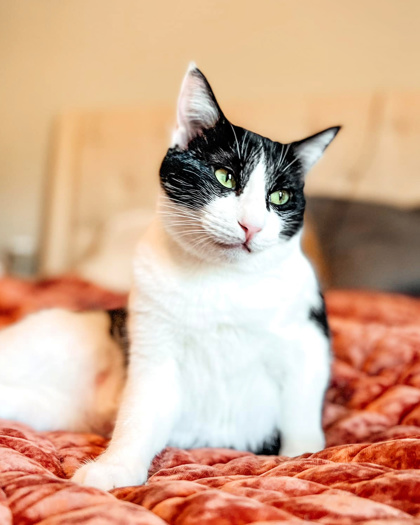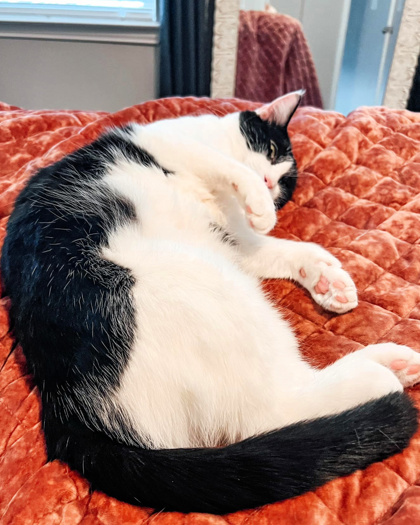 Click on images to enlarge
My name is Lilly Belle. To sum me up - I am sweet as they come, chatty as they get and cuddle machine like no other. I'm soft and snuggly like a tiny black and white fur pile and my favorite place is wherever you are. I love to play. And I'm great with other cats, we chat and keep each other warm on downtime. I'll greet you in the morning and keep you toasty at night. I haven't met a dog yet, but I'm pretty easy going so would give it a try.I had a tough few months but this wonderful rescue got me all fixed up! I have a little smaller esophagus than normal but I eat dry food just fine, just has to be smaller like blue buffalo! I'm missing a few teeth but dentist says I'm all good and I can crunch away on anything! Don't let my past scare you away because I am the perfect cat and sweet, lovable and would be the best companion you would ever have. I'll hope you'll meet me so I can show you how awesome I am!
Are you interested in adopting me?
Fill Out an Adoption Form
**Because we require home visits, we only adopt locally to the Dallas/Fort Worth area. For more on adoption policies, please see the How It Works page of our website, www.habitat4paws.org.