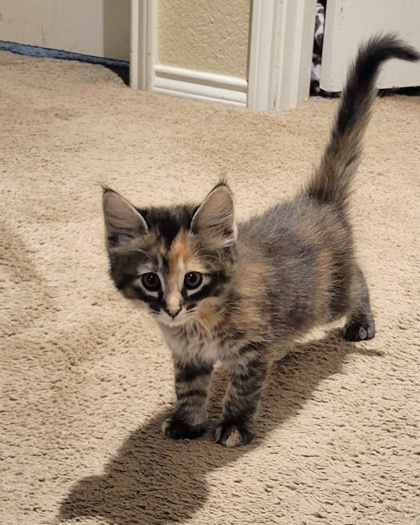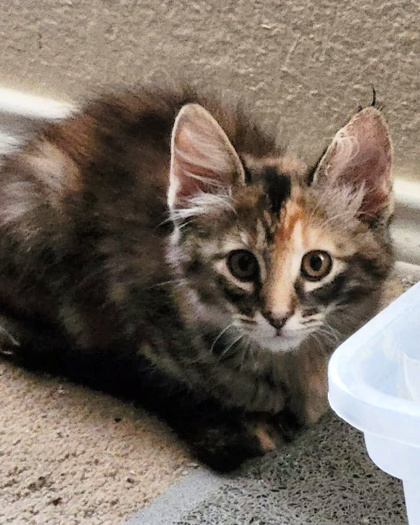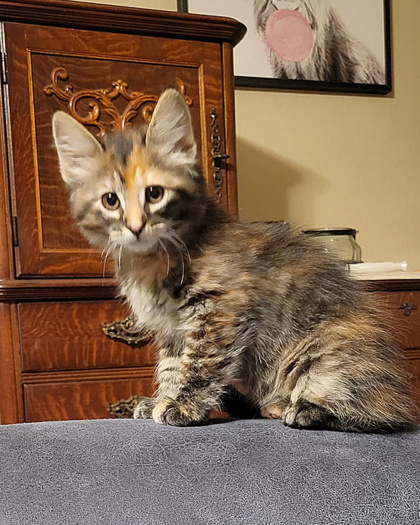 Click on images to enlarge
Hi, I'm Inky and I'm looking for my purr-ever home. I am a very sweet, somewhat shy kitten. I like to play with the other cats/kittens in my home and do well with the german shepherd too. I don't mind being picked up and held but I'm also good chilling on my own. I don't run and hide and will hang out in the same room as everyone and just "people" watch. Are you looking for a chill girl like me? If so, please reach out to my friends at Habitat4paws at info@habitat4paws.org.
Are you interested in adopting me?
**Because we require home visits, we only adopt locally to the Dallas/Fort Worth area. For more on adoption policies, please see the How It Works page of our website, www.habitat4paws.org.