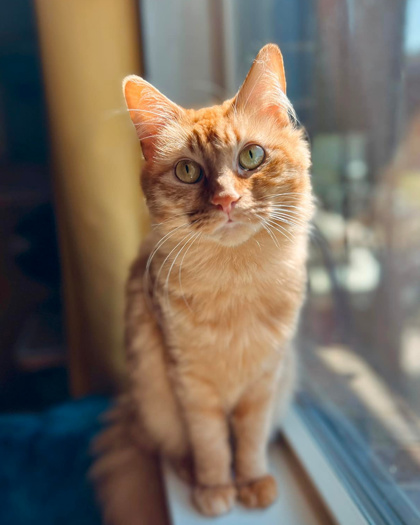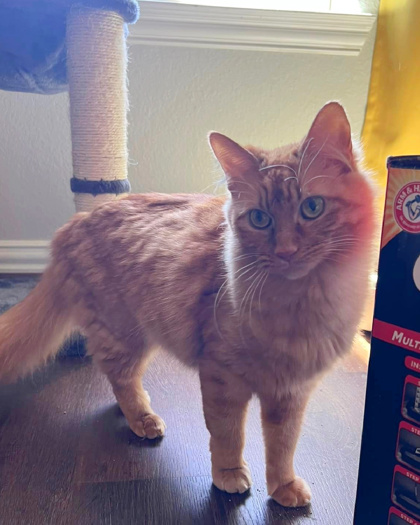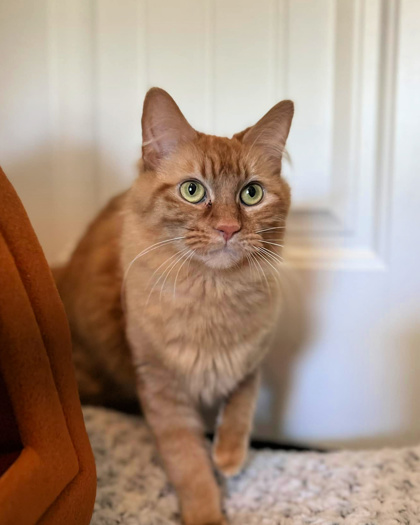 Click on images to enlarge
Meowdy! My name is Creamsicle, a fluffy little orange girl who's playful and sweet. I'm a pretty laid back mellow cat, but I do love to play with string toys and ball tracks. They're my favorites! When I'm not playing, my preferred place to be is snuggled up next to you. I will always come for pets and purr up a storm. I do fine with other cats and kids, but I have not met a dog. Of course, I know how to use my litter box and scratching post, so I'm pretty well behaved in the cat department!Let's meet and see if I'm the perfect amount of sweetness for you!
Are you interested in adopting me?
**Because we require home visits, we only adopt locally to the Dallas/Fort Worth area. For more on adoption policies, please see the How It Works page of our website, www.habitat4paws.org.