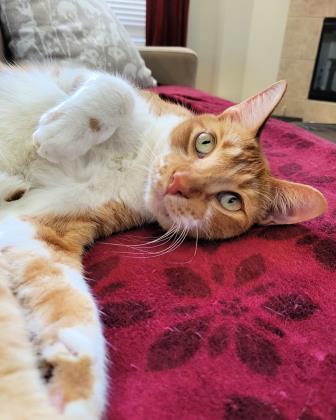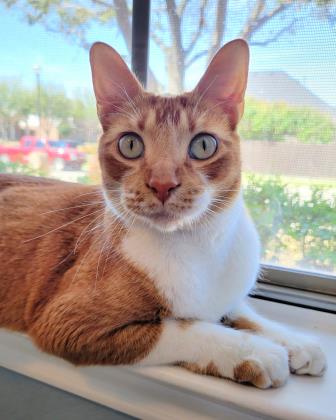 Click on images to enlarge
Chester here! Do you love to cuddle? Me too! Pick me up and cradle me in your arms so I can snuggle you, where I'll purr and make "happy paws" on you and I promise that all your day's stresses will just melt away, for a moment anyway. I want nothing more in this life than someone who will love me as much as I love them. I attach quickly to my humans and like sitting on laps. I like to be near you and will happily escort you around the house. Seriously, you will have to watch where you're stepping. If I'm off napping somewhere and you call my name, I'll come running. I'm also quite vocal and talkative. Aside from my affectionate personality and my obvious good looks, I'm a big, lean, tall boy. I can be a bit dominant with other cats so I would do great as an only cat. Having other cats around can also make me moody. I could possibly tolerate another kitty who would hold their own with me and after careful and proper introductions. I have absolutely perfect litterbox habits. So it's established, right? You're a cat person. I'm a person cat. We should definitely meet.
Are you interested in adopting me?
Fill Out an Adoption Form
**Because we require home visits, we only adopt locally to the Dallas/Fort Worth area. For more on adoption policies, please see the How It Works page of our website, www.habitat4paws.org.