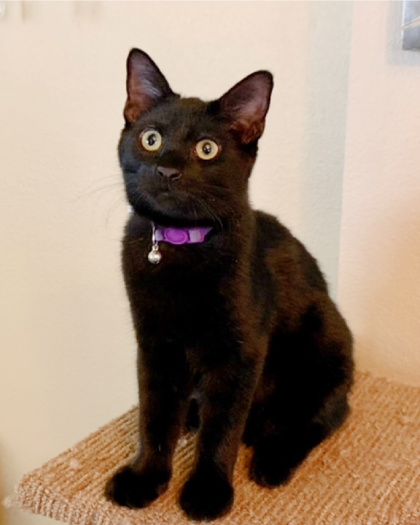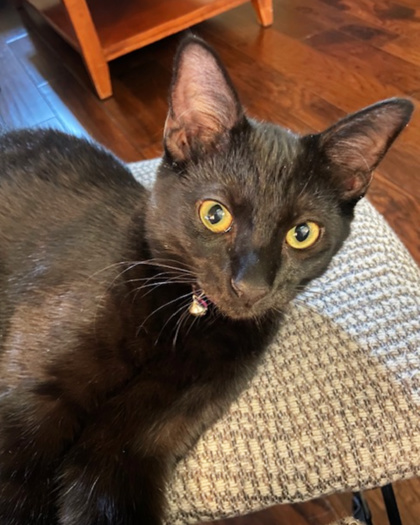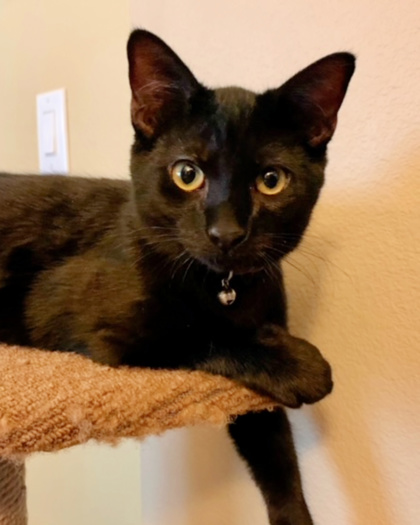 Click on images to enlarge
Meow there, fellow feline enthusiasts! I go by the name Bud, and I'm the epitome of feline charm - a sleek and sweet male kitten with mesmerizing golden eyes. My birth certificate proudly states April as my month of arrival. You see, I started my life as a street-savvy explorer, but fate led me to the shelter, and from there, my fabulous foster family rescued me.In my new digs, I've got two foster siblings who are my partners in crime for daily play and wrestling sessions. I may be a tad quiet, but don't let that fool you-I've got all the boundless energy and curiosity of a true kitten. Give me a feather wand, a string wand, a crinkly foil ball, or a wobbly mouse, and I'm in kitty heaven! And when you scoop me up or start petting me, I turn into a purring machine.When the moon graces the sky, you'll often find me snuggled up cozily next to my foster family in their bed. As for my litter box habits, they're impeccable-I take my bathroom etiquette quite seriously. Occasionally, my foster mom needs to gently remind me about the scratching post, but hey, I'm just a kitten, and we all need a nudge in the right direction sometimes.Here's a fun tidbit about me: I've got a keen ear for the kitchen, especially when the ice dispenser comes to life. You see, I dash over in the hope that my foster might toss me a small piece of crushed ice to bat around like a pro.If you're on the lookout for a dashing young feline like myself, why not fill out an adoption application and make me a permanent part of your life? Let's embark on this exciting journey together!
Are you interested in adopting me?
**Because we require home visits, we only adopt locally to the Dallas/Fort Worth area. For more on adoption policies, please see the How It Works page of our website, www.habitat4paws.org.