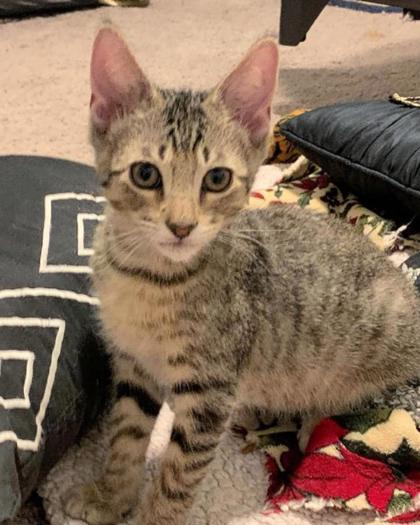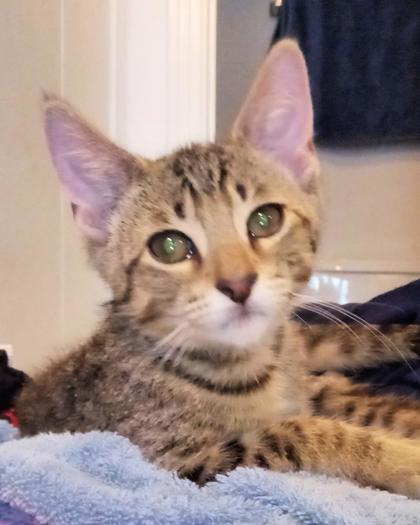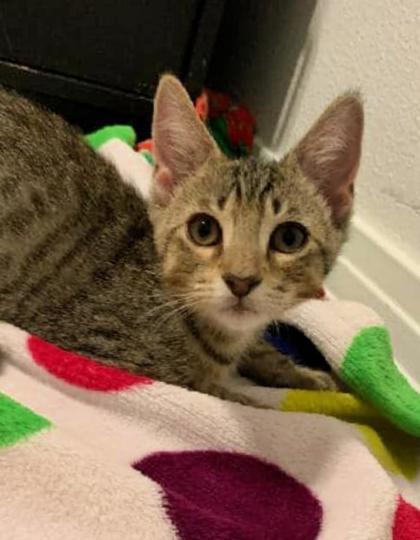 Click on images to enlarge
My name is Phillip. I was bottle fed along with my three sisters since I was about 10 days old. My approximate DOB is March 22. I am non stop action and purring. I don't know what personal boundaries are...I will hop on you any opportunity you give me. Super sweet, super affectionate. I've been exposed to a small dog so I won't completely freak out if you have one in your home. I would LOVE another cat to play with and lots of things to climb.
**Because we require home visits, we only adopt locally to the Dallas/Fort Worth area. For more on adoption policies, please see the How It Works page of our website, www.habitat4paws.org.