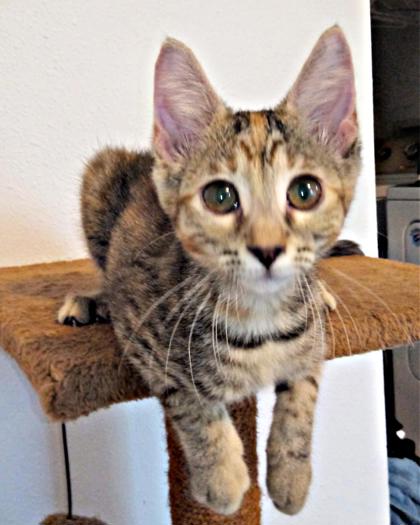 Click on images to enlarge
Meet Aurora. She and her three siblings came into rescue as bottle babies at about 10 days old. She is extremely social, purrs non stop, and is constant motion. She's a rough and tumble girl. She loves jumping on your back...I think she's jealous of the baby goats that get to do yoga! She's never met a stranger, has been around a small dog, and would love a home with friends to play with.
**Because we require home visits, we only adopt locally to the Dallas/Fort Worth area. For more on adoption policies, please see the How It Works page of our website, www.habitat4paws.org.