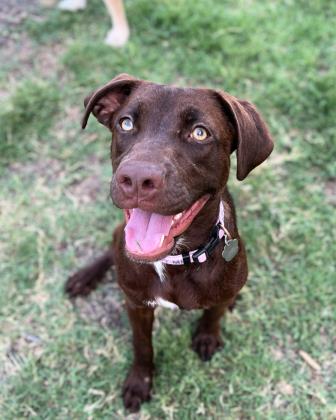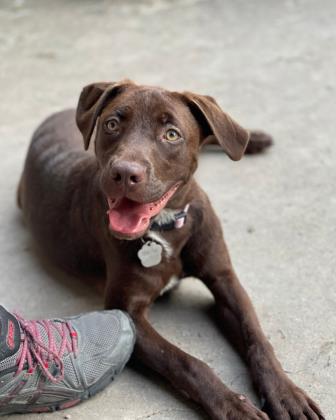 Click on images to enlarge
For a sweet, playful and well behaved puppy, please ask about me - Martha! I'm about 7 months old and only 36 pounds, so am a great size! My foster parents are impressed with what a good girl I am. I have not had any accidents in the house and I sleep quietly through the night in my crate. I get along with the other dogs in my foster home, big and small. I just want someone to play with! My favorite toys are tennis balls or Nylabones to chew on. I don't bark often - only if something really alarms me. I am learning the usual puppy manners and have learned to sit for my meals. I have a beautiful coat with some waves down my back, so it's possible I am part Chesapeake Bay Retriever. But whatever the breed, I'm 100% sweet and will make a great addition to any family.
**Because we require home visits, we only adopt locally to the Dallas/Fort Worth area. For more on adoption policies, please see the How It Works page of our website, www.habitat4paws.org.