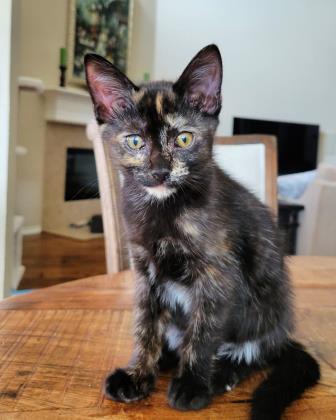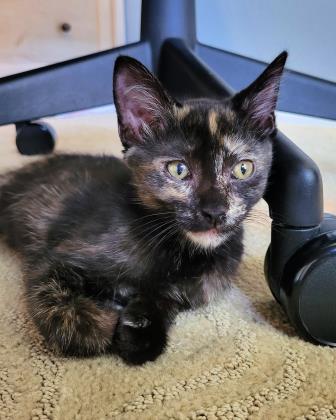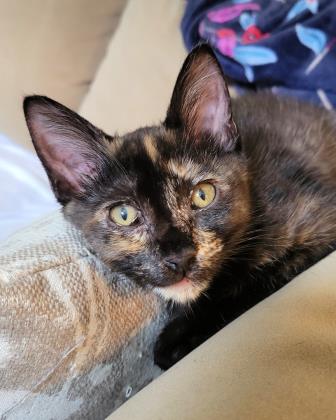 Click on images to enlarge
Hi, I'm Kera and I'm the sweetest little tortie kitten you'll ever meet! Even my meow is soft and sweet, just like my personality. My foster parents say I am just adorable and a snuggly bundle of cuteness. I love attention and will curl up happily into your lap to be near you. I will sleep with you at night and I really like to be held. I'm also a typical playful kitten who enjoys batting around toys and darting under furniture. I also like to play and wrestle with my brothers here at my foster house. Like most kittens, I'd really do best in a home with another kitty companion and playmate. I'm perfect with the litterbox. I'd really love to have a family to call my own. Is that you?
**Because we require home visits, we only adopt locally to the Dallas/Fort Worth area. For more on adoption policies, please see the How It Works page of our website, www.habitat4paws.org.