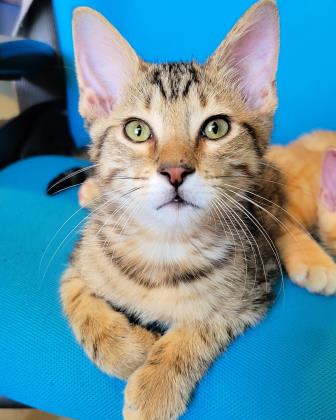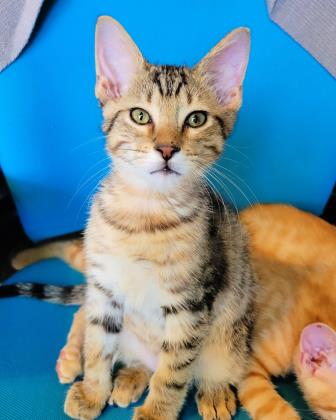 Click on images to enlarge
Hi, Donan here. I may be a "standard" brown tabby but just look at this face and tell me you can't fall in love with me. Impossible! I'm a friendly sweetheart who really enjoys being petted. I like being held and happily purr when you give me attention. I know what bedtime is and I will run into the room, hop onto the bed, and cuddle up right next to you. I'm also a typical playful kitten who enjoys batting around toys and playing and wrestling with my brothers and sister here at my foster house. Like most kittens, I'd do best in a home with another kitty companion and playmate. I'm perfect with the litterbox. You really can't go wrong with a kitten like me. What do you think?
**Because we require home visits, we only adopt locally to the Dallas/Fort Worth area. For more on adoption policies, please see the How It Works page of our website, www.habitat4paws.org.