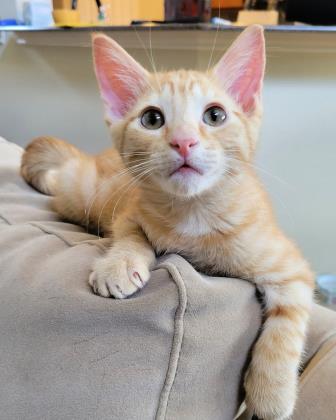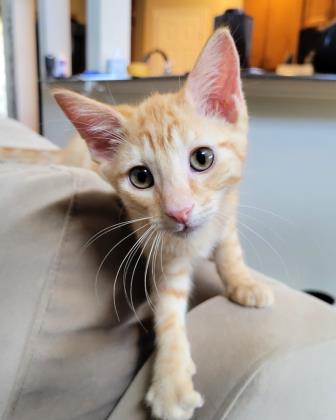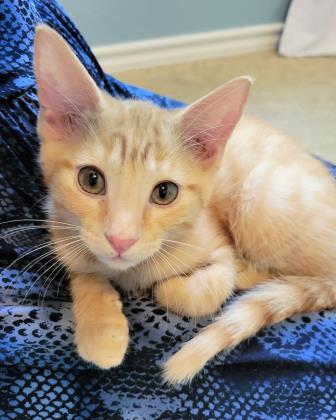 Click on images to enlarge
Hi, I'm Flynn. I am such a sweet and affectionate kitten. I just love attention and cuddles and I give nose kisses. I compete with my brother Rowan for the day's "snuggliest kitten award". I'll seek you out to come sit in your lap and really enjoy getting picked up and held, where I'll snuggle into your neck and purr happily, or I might even perch on your shoulder. I'll also sleep right against you all night long. Aside from my affection for humans, I'm also a typical playful kitten who enjoys batting around toys and playing and wrestling with my brothers and sister here at my foster house. Like most kittens, I'd really do best in a home with another kitty companion and playmate. I'm perfect with the litter box. Please ask about me!
**Because we require home visits, we only adopt locally to the Dallas/Fort Worth area. For more on adoption policies, please see the How It Works page of our website, www.habitat4paws.org.