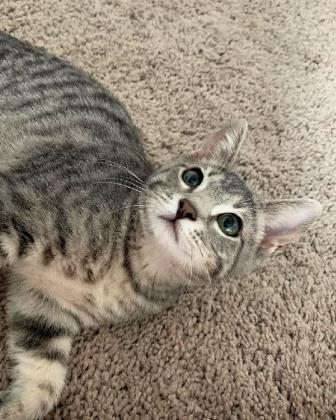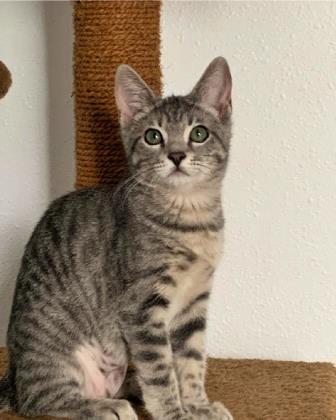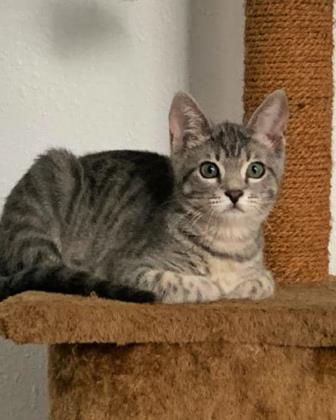 Click on images to enlarge
This is Silver! She's about 4 months old and has come a long way from her days as a stray kitten. She LOVES playing with her kitten friends! When you hold her she purrs constantly and loudly. She might not want to be a lap kitty because she's always busy. She would make a great addition in any home.
**Because we require home visits, we only adopt locally to the Dallas/Fort Worth area. For more on adoption policies, please see the How It Works page of our website, www.habitat4paws.org.