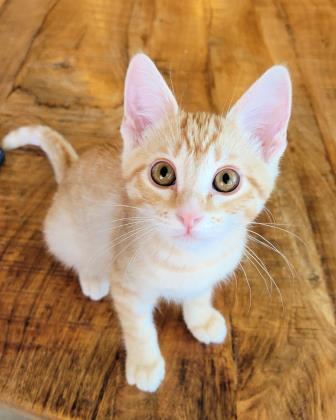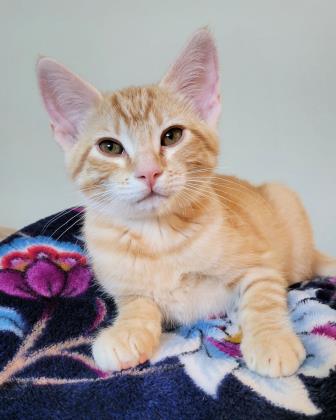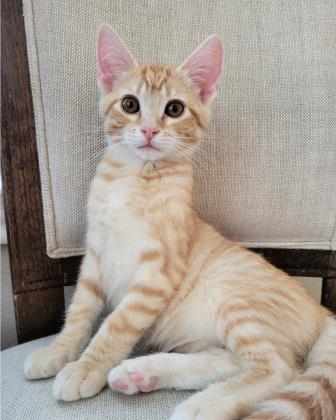 Click on images to enlarge
Hi I'm Aloy, named after an orphaned, flame-haired fictional character. You see, I was rescued from being all alone as a small kitten in a shelter. I am a sweet and spunky little thing. I have a voice and I'm not afraid to use it to share my opinion with you on just about everything. Holding me the wrong way? Not feeding me on time? I'll tell you. I've found that humans are actually pretty teachable! Don't get the wrong idea - I'm not high maintenance at all. I'm just spirited with loads of personality, which makes me all the more endearing. I am very friendly and affectionate. I like to be held and love to snuggle with you in your lap while happily purring. I'll also sleep all night cuddled next to you in bed. I'm a typical playful kitten who enjoys batting around toys and finding boxes to lie in. I also like to play and wrestle with the other kittens here at my foster house. Like most kittens, I'd do best in a home with another kitty companion and playmate. I'm perfect with the litterbox. I'd love to have a family to call my own. And P.S. in case you're curious, it's pronounced A-loy. I hope you ask about me!
**Because we require home visits, we only adopt locally to the Dallas/Fort Worth area. For more on adoption policies, please see the How It Works page of our website, www.habitat4paws.org.