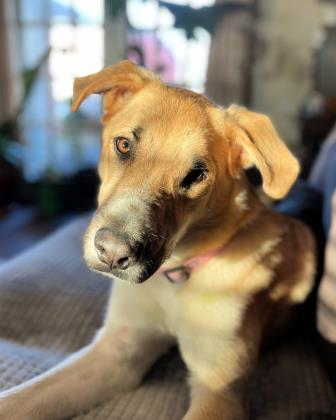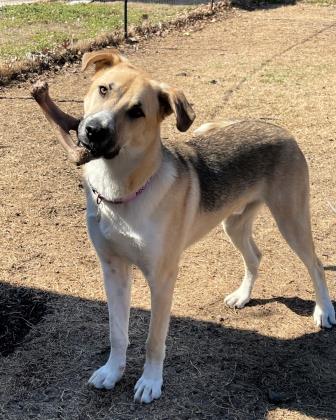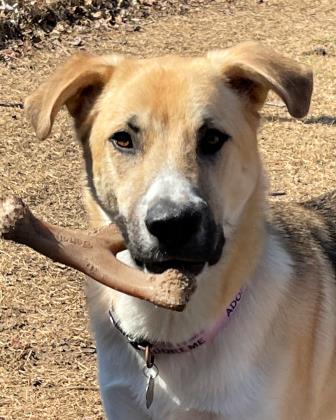 Click on images to enlarge
I'm Hugs, and totally live up to my name! I feel like the luckiest pup in the world because I was saved from the "urgent" list at an area shelter. In January, I only weighed 37 pounds with ribs and hip bones showing. After a few weeks with my foster family, I have filled out to 60 pounds and look amazing! I love to play with the dogs in my foster home, ranging from labs bigger than me to little dogs less than 20 pounds. I am a great cuddler when I have worn myself out playing. I look to my big lab brother for guidance on what it takes to be a good pup, so a home with another dog would be perfect for me. I am playful, curious, friendly and most of all super sweet. Despite my rough beginning in life, I never let it affect my attitude towards people or other pets. I do love my food (needless to say) so am very motivated to learn things when treats are involved. I have to "sit" for each meal and for treats. I have become house trained and crate trained and sleep quietly through the night. At just a year old, I'm still puppyish in some ways, but correct quickly and know how to share toys. My personality has blossomed the past few weeks and it's really time to find my perfect forever family, which my fosters promise to do because they love me so much. I hope you will consider adopting me!
**Because we require home visits, we only adopt locally to the Dallas/Fort Worth area. For more on adoption policies, please see the How It Works page of our website, www.habitat4paws.org.