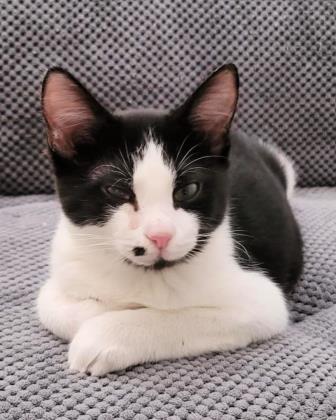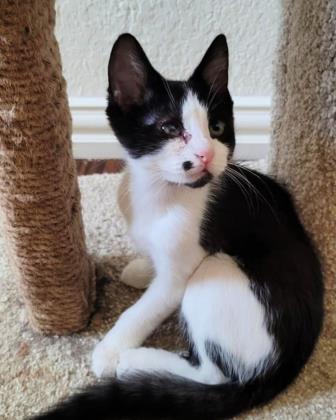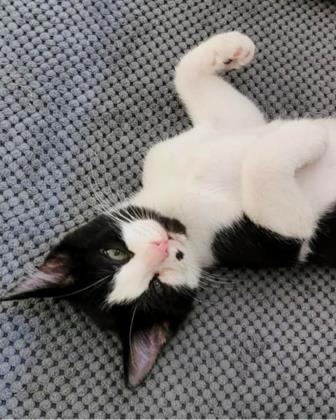 Click on images to enlarge
Hi, I'm Jacob! I'm so excited to meet you that I've already started making biscuits. I am an incredibly sweet and loving black and white male cat with a cute beauty mark on my face. You may notice that one of my eyes looks a little different - I had a bad infection as a kitten that left damage, but thanks to my foster it's healed and doesn't bother me at all. I'll have some drainage for the rest of my life, but it doesn't slow me down one bit. I love to be with you and am curious about what you're doing, and my favorite place to hang out is on your shoulder or in your lap. I also sleep in some silly positions that will make you laugh. You can pick me up, carry me around, and love on me every minute of every day. My favorite toys to play with are ones I can chase and bat around, and I'll chase a string toy until your arm gets tired. I love to play with my foster siblings, and while I haven't met a dog or children, I'd be willing to give it a try. If you think my friendly and loving disposition would make a great addition to your family, I'd love to be a part of it!
**Because we require home visits, we only adopt locally to the Dallas/Fort Worth area. For more on adoption policies, please see the How It Works page of our website, www.habitat4paws.org.